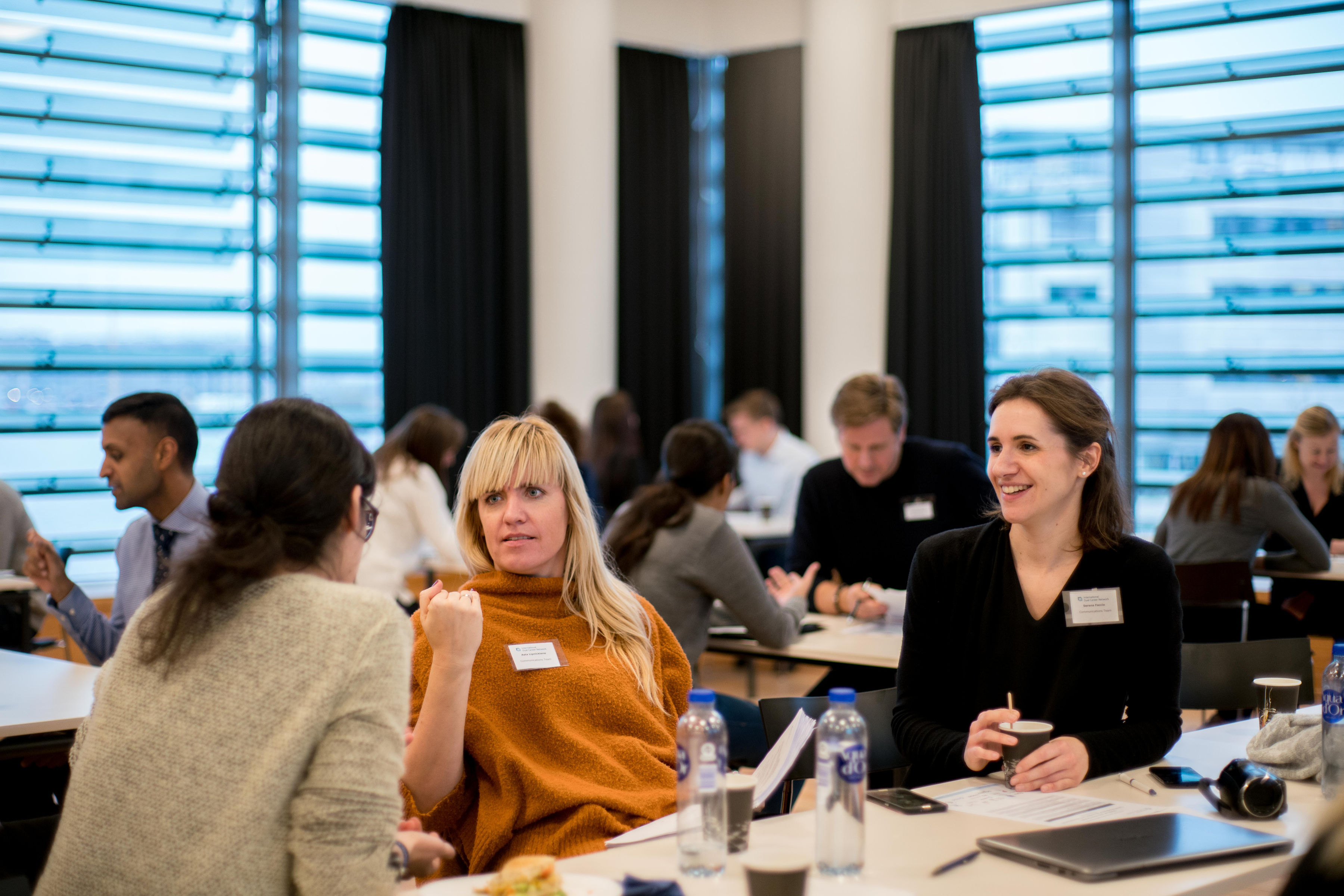 Workshop: THE INTERNATIONAL WORKPLACE IN DENMARK
Cultural training for all AAU staff, guests and PhD students.
Time
08.11.2019 kl. 14.00 - 17.00
Description
ABOUT THE COURSE
Cultural Intelligence (CQ) is key in establishing positive work relationships, collaborating in teams, assisting staff and supervising students across cultures. A lack of CQ can lead to low performance, conflicts, frustration and mistrust in culturally diverse groups. While basic social skills and respect for other cultures can be enough, cultural intelligence is especially important in stressful situations.
This course provides you with useful knowledge and tools to help you react and adapt effectively in a variety of culturally diverse settings.
TARGET GROUP
This course is FREE and EXCLUSIVE to Aalborg University's (Danish and international) VIP (scientific staff), TAP (administrative staff), guest researchers and PhD students working in- or/and with culturally diverse groups.
PRACTICAL INFORMATION
By registering for this course, you commit to attend 2 workshop sessions in different days.
The course is free of charge for the target group. Registration is mandatory.
The sessions are held in English.
The course is offered by Aalborg University's International Staff Unit (ISU) and facilitated by a trainer certified by the Living Institute.
In Aalborg, the course is conducted on two separate days (3 hours each day). Coffee, tea, cake and fruit will be served on both days. There are two courses available in Aalborg during the autumn semester.
course Program
WORKSHOP 1: THE SCOPE OF CROSS-CULTURAL COLLABORATION
October 4, 2019 - from 14:00 to 17:00
3-hour workshop exploring the potential of diversity and the different parameters of cultures, as well as how to handle the 'elephant' in your workplace.
WORKSHOP 2: THE INTERNATIONAL WORKPLACE IN DENMARK
November 8, 2019 - From 14:00 to 17:00
3-hour workshop focussing on how the Danish culture interplays with other cultures in the workplace as well as on the importance of cultural relativism.
In between the two workshops, you should expect a light reflection assignment.
NETWORKING event (optional)
November 28, 2019 - from 15:30 – 17:30
All participants who complete the course are invited to an informal networking event. Attendance at this event is optional but highly encouraged. More information about this event will be provided during the course.
REGISTRATION & CANCELATION TERMS
Registration deadline is 48 hours before the course start.
At ISU, we understand when life throws us curves and you have to cancel your registration for a course. Hence, we kindly ask you to consider that there are many resources going into putting together these FREE courses for you. If you are unable to join the course for which you registered, please contact us as soon as possible.
The ISU reserves the right to cancel the courses if the minimum participants' (6) number is not reached.
Questions related to content:
Catarina Bettencourt
9940 3885, 2087 2701
Price
Free of charge / Registration required
Host
Aalborg University, International Staff Unit
Address
Niels Jernes Vej 14, 9220 Aalborg Øst (Room 3.119)
Registration Deadline
02.10.2019 kl. 12.00
More information