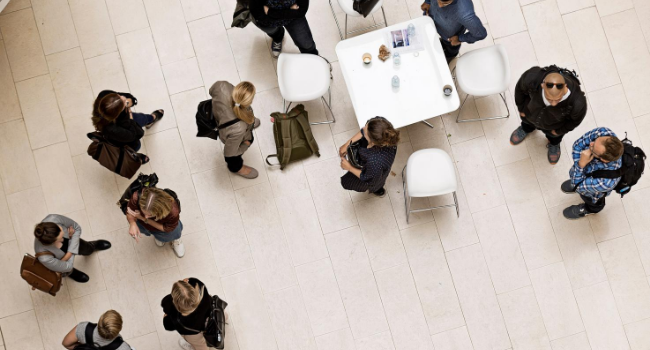 Working cross-culturally at AAU (online)
This webinar is about cross-cultural collaboration and the benefits of diversity and inclusion.
Time
17.11.2020 kl. 09.00 - 11.30
Description
The participants gain practical understanding on how to work and act 'culturally intelligent' when collaborating across cultures.
CQ (cultural intelligence) is key in establishing positive and effective work relationships. While basic social skills and respect for other cultures is important, CQ is especially useful for engaging innovative thinking and handling conflicts.
Target group
All Aalborg University's staff (VIP and TAP), guest researchers and Ph.D. students.
Practical information
The webinar is held in English
The webinar is offered by Aalborg University´s International Staff Unit (ISU) and facilitated by a trainer certified by the Living Institute (https://livinginstitute.com/)
REGISTRATION & CANCELATION TERMS
If you are unable to join the course for which you registered, please contact us as soon as possible.
ISU reserves the right to cancel/post-pone the workshop/webinar if; the minimum number of participants' (8) is not reached and/or if health and safety guidelines impose.
Contact
(+45) 20 87 27 01
Price
Free of charge / Registration required
Host
Aalborg University, International Staff Unit
Address
Zoom Meeting
Registration Deadline
15.11.2020 kl. 23.59
More information