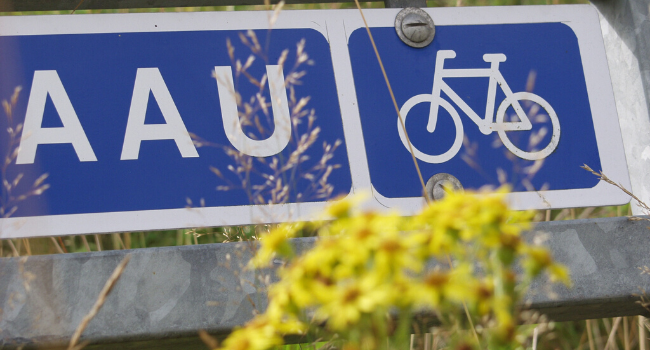 Welcome meeting (English)
New staff members are invited to an intro meeting at AAU.
Time
16.09.2020 kl. 08.30 - 12.00
Description
At this introduction meeting, we will welcome you to Aalborg University (AAU) and introduce you to what it is like to work at AAU, the University´s overall strategies, organisation and distinctive features. You will also have the chance to meet the university management, HR and other relevant collaboration partners, for both administrative and academic staff.
A welcome package will be distributed while you network with with colleagues across the University and get a taste of our work with problem-based learning (PBL).
TARGET GROUP:
All new staff are encouraged to participate. The programme is aimed at both academic and administrative staff. Please contact us if you are unsure if you should participate.
CONTENTS:
Welcome and agenda
Welcome to AAU. Rector´s office welcomes new staff and presents the university´s strategy and distinctive features
AAU´s organisation - HR outlines the organisation, committees and regulations
Know your workplace - Guide to important knowledge and cross-organisational projects at AAU
Wrap-up.
PRACTICAL INFO:
Water, coffee and tea will be served.
Breakfast rolls will be served at 08:30 during morning presentations.
CONTACT:
Questions related to registration & content:
Tine Bjørka
tib@adm.aau.dk
Price
Free of charge / Registration required
Host
Aalborg University, Competence Development
Address
AUB, Krogstræde 1, 9220 Aalborg Øst - room 1.007
Registration Deadline
13.09.2020 kl. 23.59
More information
https://aau.plan2learn.dk/KursusValg.aspx?id=71643&utm_source=newsletter&utm_medium=email&utm_campaign=Nyhedsbrev_juni_2020