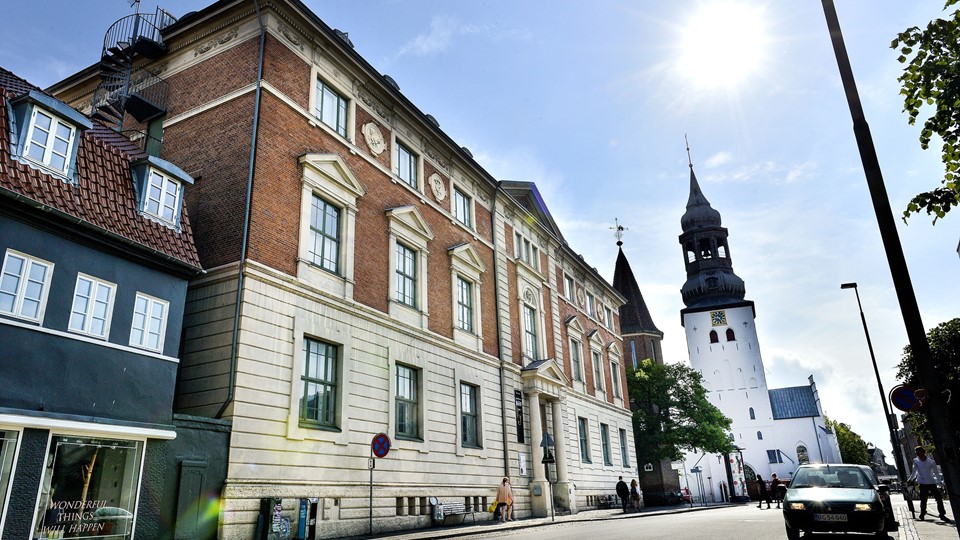 Visit to Aalborg History Museum
[Sold out] Join a guided tour about the history of our city with your colleagues and families.
Time
22.02.2020 kl. 10.00 - 11.00
Description
This event is FREE and EXCLUSIVE for all staff (both Danish and International), guest researchers and PhD Students affiliated to Aalborg University – and their accompanying family/partners.
Registration for this event is required. Although the event is free of charge, please note that once you register, we will ask you to pay a deposit of 50 DKK. If you do not attend the event and do not cancel at least one week in advance, the deposit is not refundable. Exceptions may apply, but are not guaranteed.
Register for this event here! (This event is sold out!)
About the museum
Aalborg Historical Museum focuses on the story of Aalborg and its surroundings during the last 1000 years. The earliest findings originate from a thorough excavation conducted by the museum itself in 2007-2008, where archaeologists carefully scrutinized 4 meters of soil. Another particular attraction is Aalborgstuen (the Aalborg livingroom) from 1602 - the best preserved piece of Bourgeois Renaissance interior in the country.
The exhibition even includes the 20th century, a time when Aalborg was a blossoming industrial town. Back then, Aalborg was home to many factories, producing a broad array of items, including shoes, ice cream, brooms and TVs – all of which can be experienced at the museum.
Price
Free of charge / Registration required
Host
Aalborg University, International Staff Unit
Address
Nordjyllands Historiske Museum, Algade 48, 9000 Aalborg
Registration Deadline
19.02.2020 kl. 15.00
More information
https://forms.office.com/Pages/ResponsePage.aspx?id=Sbrb9QbOb0msPgzxQ2HZNAOKckMuLKdOvwYyyreNWFRURU5FOFdWT08wNlpMUk85MzlWMzNEM1dIWC4u