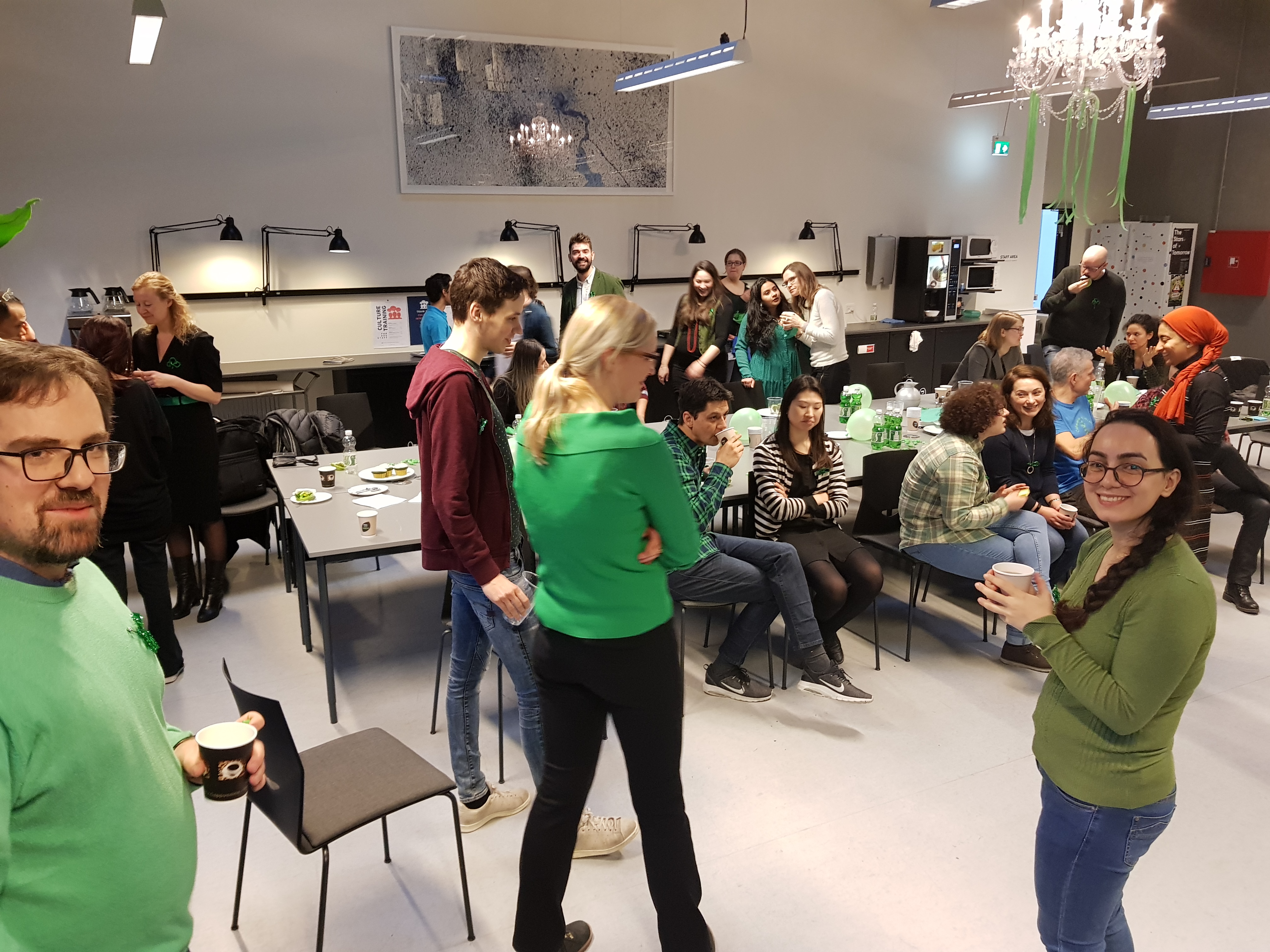 Italian "Fyraften" for staff and families
Come enjoy a "Fyraften" (after work celebration) cake & coffee at AAU. THIS EVENT IS CURRENTLY SOLD OUT / THANK YOU FOR YOUR INTEREST.
Time
21.11.2019 kl. 16.00 - 18.00
Description
On this day, we will get together to taste and learn about our Italian colleagues' culture.
This event is a collaboration between the International Staff Unit (ISU) and our colleague Letizia Marchegiani (Assistant Professor, Department of Electronic Systems). Together we invite you to take a break after your working day to hear from our Italian colleague while sipping a warm beverage and enjoying some sweet snacks.
Registration for this event is required so that we can account for the servings. Please fill in this form to attend!
MORE INFORMATION ON THE "FYRAFTEN " EVENTS BY THE INTERNATIONAL STAFF UNIT (ISU)
WHAT IS IT? 'Fyraften' is the Danish word for the time after the end of work a day. From its initial significance, it meant that you celebrate when you have finished your hard working day.
HOW IS IT? We meet on campus always in a different department - cake, coffee and tea is always guaranteed. The main language spoken at these staff meet ups is English and one member of ISU is present to offer information about upcoming activities and events in and around your campus.
WHO CAN JOIN? Fyraften is FREE and EXCLUSIVE for all staff (both Danish and International), guest researchers and PhD Students affiliated to Aalborg University – and their accompanying family/partners.
Price
Free of charge / Registration required
Host
Aalborg University, International Staff Unit
Address
Staff room C3 - 203 at Fredrik Bajers Vej 7C, 9220 Aalborg Øst, Danmark
Registration Deadline
19.11.2019 kl. 12.00
More information
https://forms.office.com/Pages/ResponsePage.aspx?id=Sbrb9QbOb0msPgzxQ2HZNAOKckMuLKdOvwYyyreNWFRUOVg0TUhVU0I4TDVHRExIS05UUk41WUVLVi4u