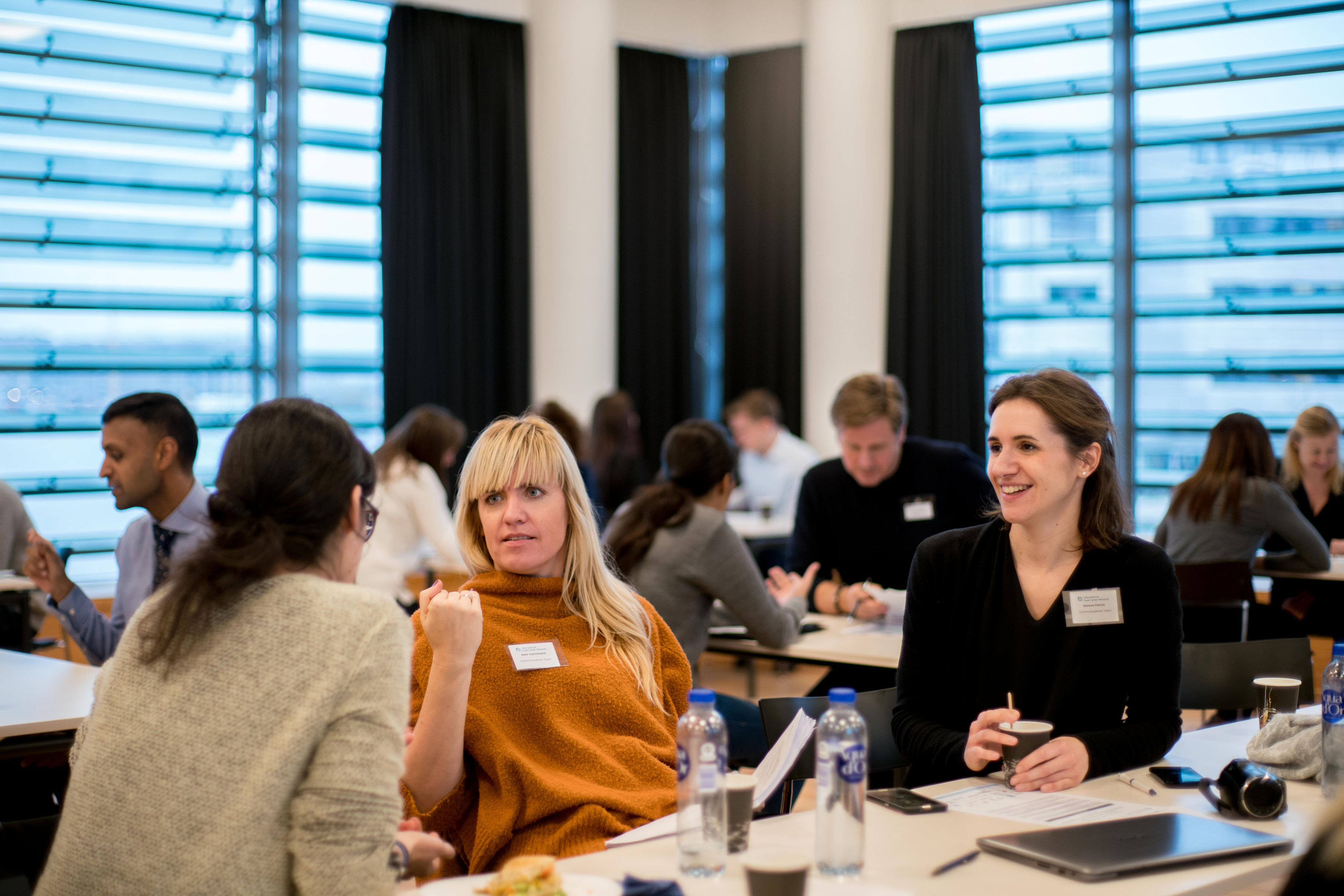 CROSS-CULTURAL COLLABORATION AND CULTURAL INTELLIGENCE (CQ)
In the Cross-Cultural Collaboration and Cultural Intelligence workshops, we will provide knowledge about cultural differences, while also developing your ability to understand personal variations within different cultures
Time
24.05.2022 kl. 09.00 - 12.00
Description
In the Cross-Cultural Collaboration and Cultural Intelligence workshops, we will provide knowledge about cultural differences, while also developing your ability to understand personal variations within different cultures.
An important part of the course is to understand your own cultural perspective, in order to be able to take off your own cultural glasses and understand motives, rationales and behaviors from other cultures. You will learn:
How to build knowledge on potential differences across cultures, which gives you competences in working culturally intelligent and inclusive in your cooperation with a multicultural team
How to understand your personal preferences and your own cultural perspective in relation to the global helicopter-perspective
How to transform the new knowledge and competencies, and develop personal strategies for more culturally inclusive and intelligent behavior, language and leadership
We will continually use examples and cases from areas related to AAU to make the content as relevant and as easy to implement as possible.
The workshop will include:
Introduction to cultural awareness
The CQ-model and an evaluation of own CQ
Overview over cultural dimensions – specifically power distance, competitiveness, task- vs. relations-oriented, communication (direct/indirect)
From theory to practice – how to work on building CQ competencies in relation to specific cultural differences and in relation to specific work situations
Personal strategies for cultural intelligence, using the CQ-model – you will get a chance to reflect on the new knowledge and develop personal strategies and specific actions on how to be more culturally inclusive.
The wokshop is facilitated by Connecting Cultures
REGISTRATION is required - Limited seats available!
Price
Free of charge / Registration required
Host
AAU Diversity & Inclusion Team and International Staff Unit - in collaboration with Connecting Cultures
Address
Online
Registration Deadline
18.05.2022 kl. 23.00
Register at
https://aau.plan2learn.dk/KursusValg.aspx?id=91031
More information