Covid-19 test upon arrival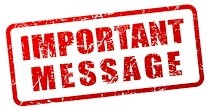 Important news regarding covid-19 test upon arrival
Different guidelines for employees and guests/PhDs
CONTACT INFORMATION
International staff unit (ISU)
Fredrik Bajers Vej 7k, 9220 Aalborg Øst (East)

E-mail: isu.hr@adm.aau.dk
Phone: +45 9940 3030
service hours
Monday - Friday from 10:00 to 14:00 CET.
Exceptions apply during lunch time between 12:00 - 12:30 and closing days (Saturday, Sunday and public holidays).
We also welcome walk-ins to our office during this time frame, however, to ensure availability we recommend you to book an appointment in advance via email.